"Amazing…A Night I Will Treasure."
Charlotte, TimeOut 
★★★★★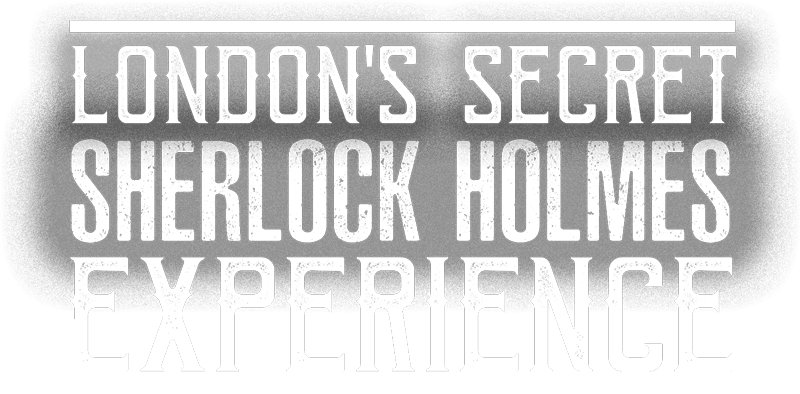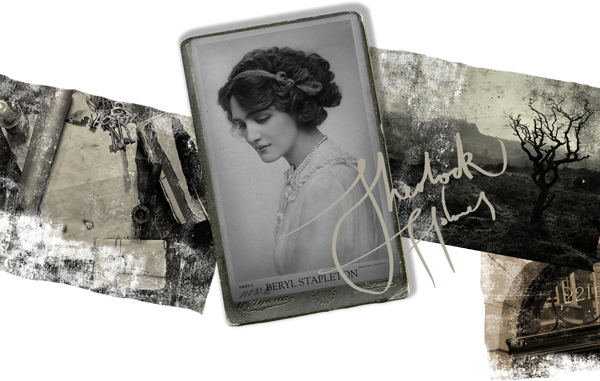 Enter the world of 221B Baker Street
Discover a door near Tower Bridge that leads to the streets of London, 1889, where sightings of a ghostly hound have gripped the nation. With the City in turmoil, Dr. John Watson and Mr. Sherlock Holmes have called you to an urgent conference at 221B Baker Street. A night of delicious deception awaits…


Indulge in a fantastical Victorian feast
Savour three plates of Victorian gastronomy, woven into the heart of the case. Delight in theatrical cocktails whipped up by Mrs Hudson, Watson and even Holmes himself. The Lost Estate's legendary head chef David Lagonell (Boxwood, Nopi, Temper) returns for a feast worthy of the world's greatest sleuth.
(Veg, Vegan, Dairy-Free & Gluten-Free options available on all courses)


Lose yourself in a thrilling retelling of his greatest case
As night draws in, fly from Victorian London to wildest Devonshire and back with an award-winning group of creatives from West End hits like Curious Incident Of The Dog In The Nighttime and Ocean At The End Of The Lane. Be spellbound by an all-star cast as they grapple with the mystery known only as The Hound Of The Baskervilles…
"Out of this world. Told in a way no one ever has."
Sam, facebook 
★★★★★

INDEPENDENT REVIEWS FROM GOOGLE, TIMEOUT AND DESIGNMYNIGHT
"WOW! Just wow!"
Neeta ★★★★★
"Can't wait for the next one!"
Ashley ★★★★★
"Like stepping back in time."
Angie ★★★★★
"Highly recommend."
Nikki ★★★★★
"Loved the whole experience."
Karen ★★★★★
"The actor and musicians were superb."
Alison ★★★★★
"Great atmosphere, lovely food"
Jo ★★★★★
"A fabulous experience."
Linda ★★★★★
"A great Christmas treat."
Michaella★★★★★
"Phenomenal and engaging!"
Patricia ★★★★★
"Enormous fun"
April ★★★★★
"A totally original experience"
Sharon ★★★★★
"A must for any theatre buff!!!"
Dawnni ★★★★★
"Enjoyed every second"
Alison ★★★★★
"I was blown away."
Elaine ★★★★★
"Bloody marvellous night out."
Sarah ★★★★★
"The service was impeccable"
Bobbie ★★★★★
"Amazing…loved it"
Ana ★★★★★
"Not be missed!"
Ela ★★★★★
"Awesome talent!"
Clare ★★★★★
"Brilliant evening"
Julia ★★★★★
"Fantastic food!!"
Michelle ★★★★★
"What a brilliant evening!"
James ★★★★★
"A real Victorian feast!"
Linda ★★★★★
"Out of this world!"
Helen ★★★★★
"Outstanding performance"
Frances ★★★★★
"Absolutely mesmerising"
Sam ★★★★★
"Definitely a must-see!"
Ashley ★★★★★
"Truly inspiring!!!"
Patricia ★★★★★
"A breathtaking production"
Angela ★★★★★ Tickets released to mailing list members only.
There are just 128 seats per night. All tickets include the full meal and performance. Prices range from £64.50-£129.50. To avoid disappointment, sign up now, gather your group and plan well ahead.
"Blown away. No idea how they tied it all together like that – Amazing"
ADAM, DESIGNMYNIGHT
★★★★★ Feast on three courses of Victorian gastronomy, by star Chef David Lagonell.
(Veg, vegan, dairy-free and gluten-free options available on all courses)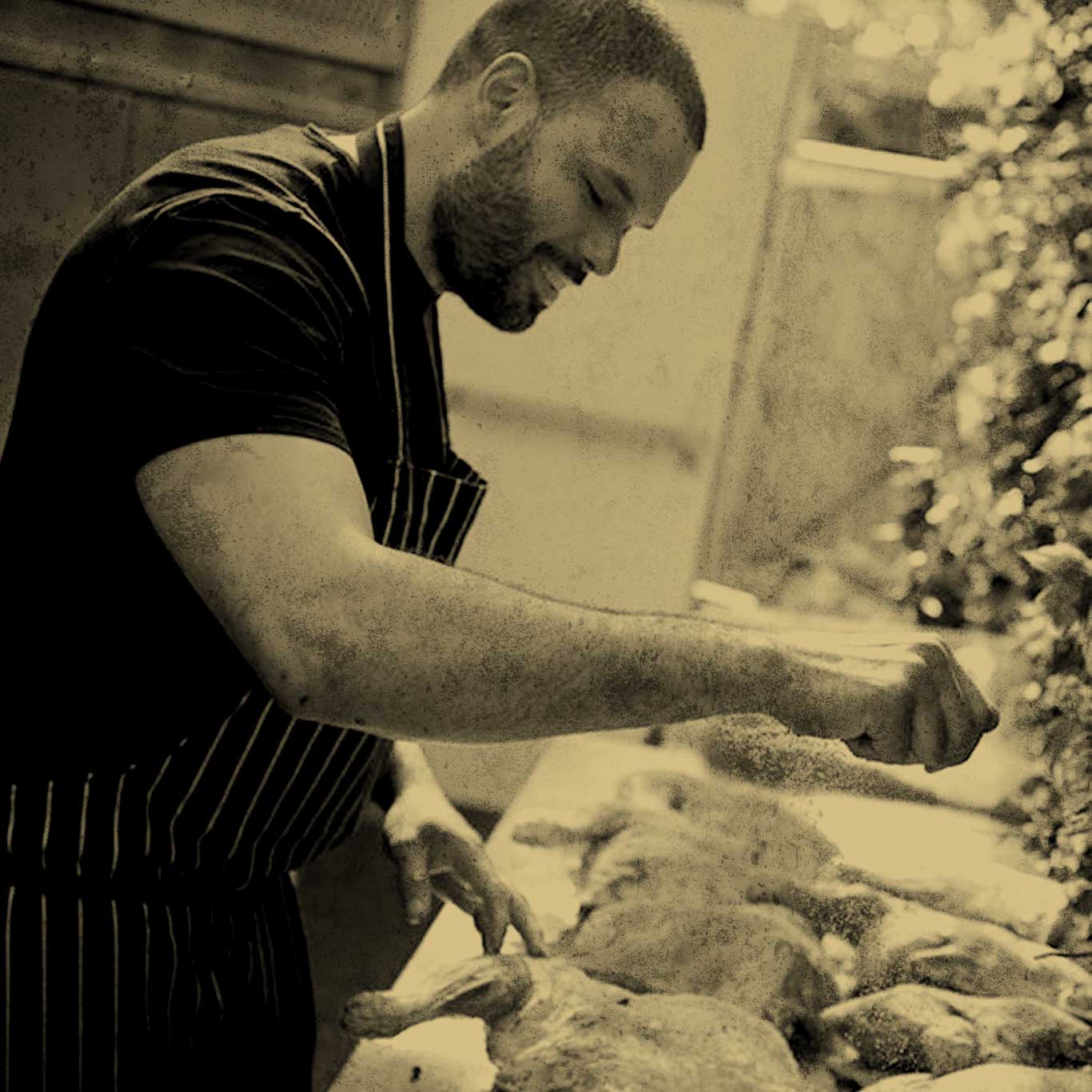 David Lagonell is one of the UK's foremost chefs. He cut his teeth in leading London kitchens, like Michelin-starred Gordon Ramsay's Boxwood, before rising to prominence at the helm at Nopi, Yotam Ottelenghi's acclaimed fine dining restaurant. David became The Lost Estate's Head Chef in 2019, cooking menus for iconic shows The Lost Love Speakeasy and The Great Christmas Feast. He now divides his time between The Lost Estate, his role as Executive Chef of open fire mecca Temper and travelling the world with leading chefs, from Michelin-starred Jason Atherton to cult Netflix Chef's Table star Francis Mallman.
Pre-Show: 'Mrs. Hudson's Savouries'

Freshly roasted chickpeas and angel-hair potato, in a sour and savoury Bombay spice mix.
(v, ve, df, gf)
–
Starter: 'All-Day Kedgeree'
Delicately Smoked Trout and Salmon, Curried Rice, Eggs, Caviar, and Mr. Alexis Soyer's Famous Mango Chetney.
–
Main: 'Globe Tavern Takeaway'
The Globe Ultimate House Pie: Beef Brisket, Oyster, and Smoked Cheddar Shortcrust, oozing with House Gravy and stacked with a Pomme Dauphinoise base. Served with Charred Roots, Dressed Chard, Globe Tavern 'Brown Condiment' & Fresh Piccalilly. Oh my.
(Roasted mushroom pies available with gluten, dairy-free or vegan pastry)
–
Pudding: 'Ms. Marshall's Nitrous Ices'
Half Devonshire Split, Seasonal Berry and Clotted Devonshire Cream Ripple Ices, Roasted Peaches, Caramel Sauce, Fresh Mint.
(Vegan and dairy-free ice cream available)

"FOOD WAS DELICIOUS"
"service impeccable, acting fantastic!"
Julia, Timeout
★★★★★


The Great Murder Mystery features an enticing menu of Victorian Mixology.
Delight in British flavours, like the cherry and coffee-laden All-Night Nightcap, taken from Mrs Hudson's drinks cabinet. Or explore exotic tastes from Watson's travels to Asia, like the addictively refreshing Bengal Swizzle. There are even mind-altering concoctions from Holmes' laboratory. Perhaps one holds the key to the mystery itself?
Every cocktail is inspired by authentic recipes from the bars of Victorian London, expertly updated and elevated by mixologists behind the acclaimed Lost Love Speakeasy and lockdown sensation Ms Belle Livingstone's Superior Spirits Co.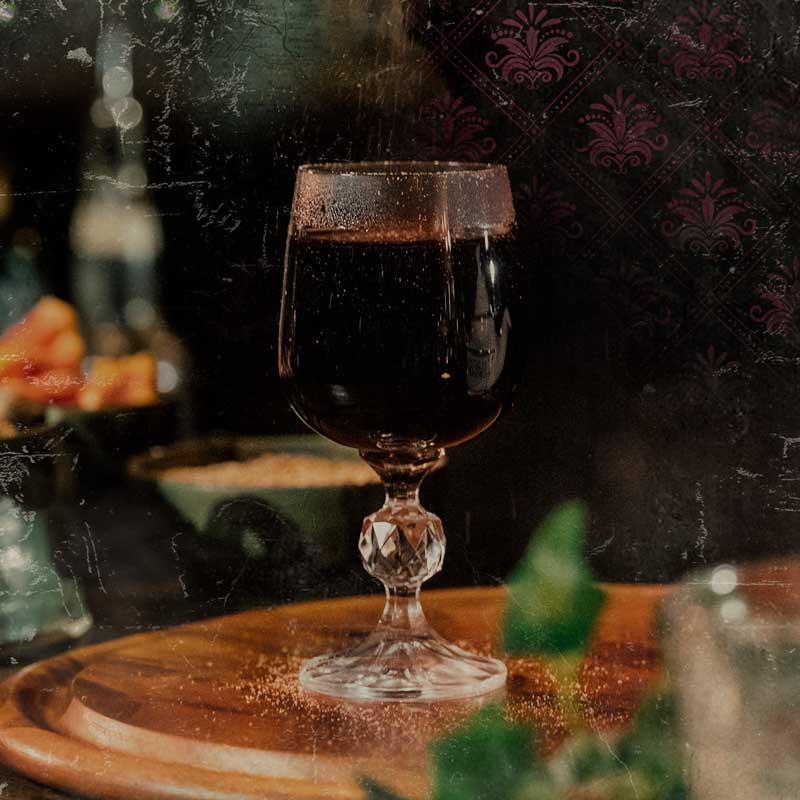 "DELICIOUS COCKTAILS"
"Recommended for a fabulous night out"
Angela, Facebook
★★★★★ Here are some of the measures we've introduced to keep you safe:
Safety & Cleaning
The Lost Estate follows fastidious COVID-19 protocols, from regular deep cleaning to comprehensive guest check-in, so that you have the comfort and confidence to lose yourself in the experience.
Guaranteed Refunds
If changes force us to cancel performances or reduce capacity in ways that mean we cannot seat you, we guarantee a full refund. We also have an exchange-or-credit policy on all tickets, up to 48hrs before an event, no questions asked.
Sharing
Community and connection are fundamental to The Lost Estate's work. As with all our shows, your table is custom-built and designed to seat multiple bookings. Elements in some dishes, such as sides and garnishes, will be shared by a table. Your welfare is our priority, so these choices have been all been modified and developed to maintain safety whilst upholding the ethos of our experiences.

Full COVID-19 Safety & Refund Policy
Of course, the above is just a small part of how we're keeping you safe this year. For our full and extensive COVID-19 safety policy click here.
"A magical night with a wonderful atmosphere and incredibly talented performers."
Anna, TiMeOut 
★★★★★ Tickets released in July to mailing list members only.
They include the secret location and password, reserved seating, a full 3-course feast by star chef David Lagonell and our stunning Hound Of The Baskervilles experience. Prices range from £64.50-£129.50.
There are just 128 seats per night. To avoid disappointment, sign up now, gather your group and plan well ahead.
"Unforgettable. Hope we don't have to wait long for the next one."
Helen, TimeOut 
★★★★★ To email us, please fill out the form below or to speak to our amazing team, call 020 7129 7365